The capital of the nation, Panama City is a rapidly developing modern city that offers a wide range of touristic offerings in all price ranges. The city has recently been called the "Dubai of Latin America" and is considered the most modern city in all of Central America.
---

Miraflores Locks
One of three locks that make up the Panama Canal, at this location visitors can see boats raised and lowered as they make their transit between the Atlantic and Pacific oceans. The site offers a visitors center that allows guests to watch the full process, which can take up to 30 minutes for a single boat. Additional locks are view-able in the distance; binoculars are recommended to get a true sense for the scale of the operation.
---

Bridge of the Americas
This famous land bridge crosses the Pacific approach to the Panama Canal. Opened in 1962, it served as part of the Pan-American Highway until the newer Centennial Bridge was opened in 2004. The bridge offers amazing views and visitors are able to walk on it, albeit take note to expect heavy traffic across the four lanes.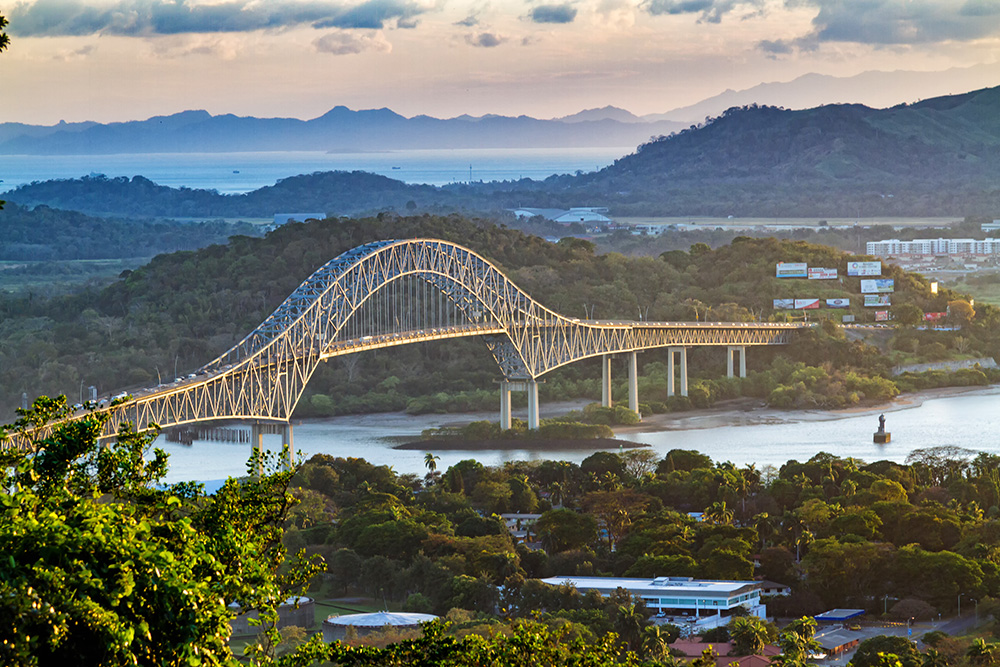 ---

Historic Casco Viejo
This area is considered the historic district of Panama City. In 1997 it was designated a World Heritage site and includes a variety of unique historical sites including churches, museums and theatres. The district also contains a wide array of buildings from different time periods, showcasing the unique styles of architecture that were used throughout the times.
---

Panama Viejo
A World Heritage Site since 1997, Panama Viejo is the previous capital of the country and is the last remaining part of old Panama City. A visitor center and museum are on site; it should be noted by visitors that the site includes a wide, extensive terrain. These old city ruins are highly recommended for those seeking a historical understanding of Panama City and its past.
---

Panama Canal
Undoubtedly the most famous canal in the world, this canal is 82km in length and connects vessels between the Atlantic and Pacific oceans. The various locks allow visitors to witness this unique undertaking by ships as they cross through Central America. Busiest in the morning hours, this location is the most famous attraction for visitors to Panama and should be on the itinerary of anyone who has never witnessed this extraordinary modern marvel.